Hunter's mom asked me to make him a fabric Easter basket to match Madison's basket. I really didn't have time, but, it's Hunter, so I said I would do it. She furnished the fabric.
I just don't know what to charge her for it, so I was hoping you guys would tell me what you would pay for it if it was in my Etsy shop.
It is about 8 1/2" wide by 5 1/2" wide and about 6" deep. I fussy cut the fabric so that the John Deere logo was centered on both sides of the outside and the lining. I also fussy cut the handle so that the words John Deere were on the top.
Bear in mind that it isn't quite finished--I need to top stitch and press.
So, what you pay for it. $10, $15, $18, or $20. Remember that I didn't make it for resell, I did it as a favor for a friend. So, if I were doing it as a favor for your baby, what would you pay?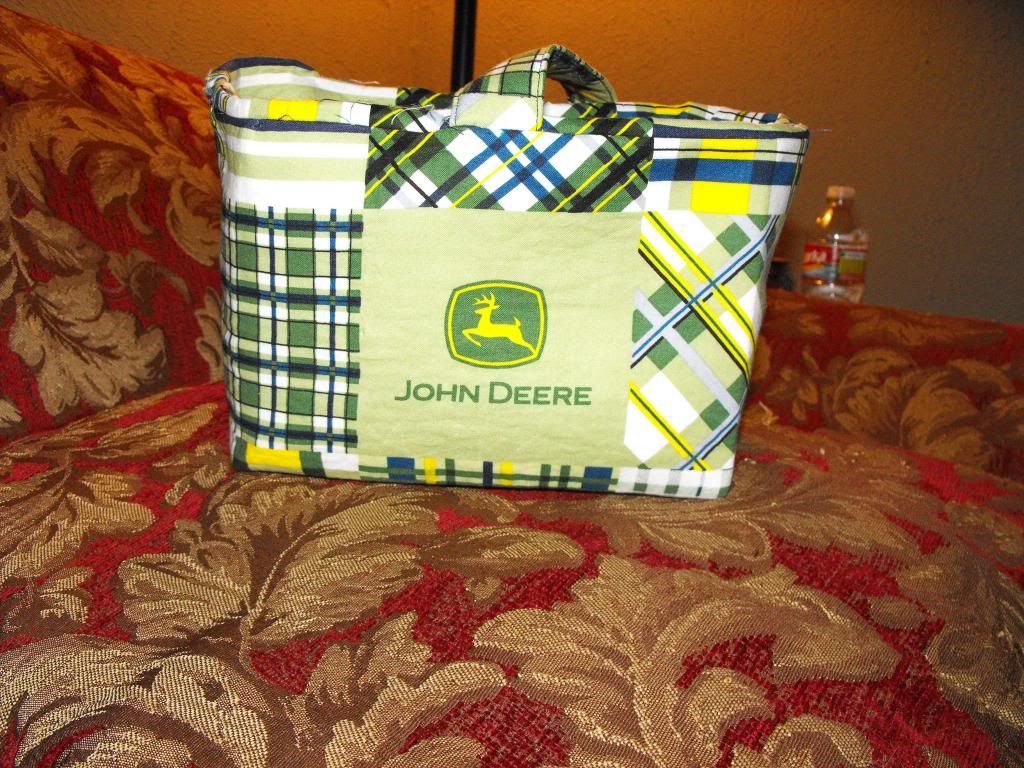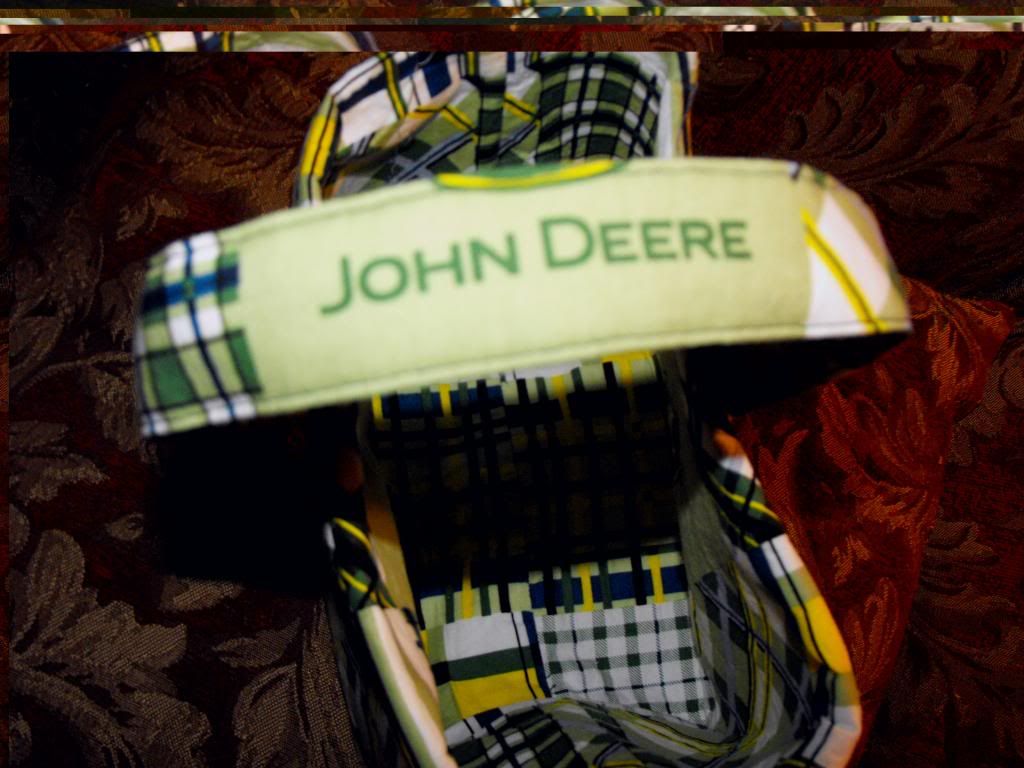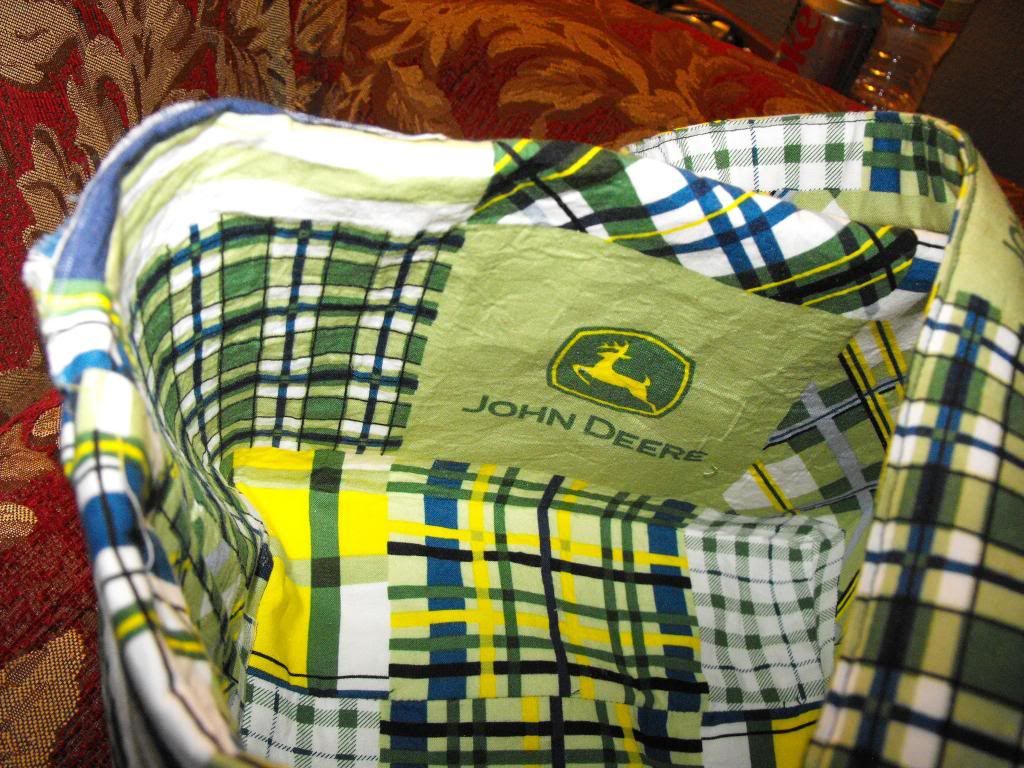 This is the inside-remember that it hasn't been pressed.
Thanks guys. The hardest part of selling things is figuring out the price.