I worked really hard today to finish all of my housework so that I can have tomorrow free to sew. I still have 3 major things to make and 4 towels to embroider. For now, I'll show you some things I've made in the past.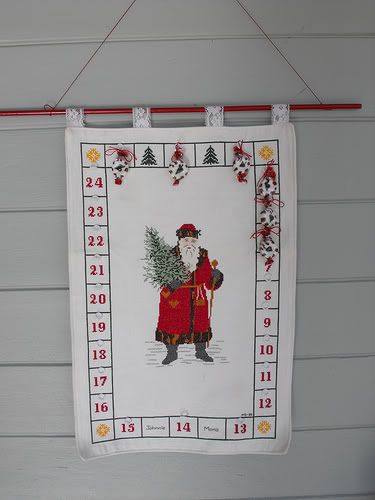 I made this cross stitch calendar in 1985. Before I was finished, I'd made one for my mom, my sister, and my MIL. It wouldn't be Christmas without it.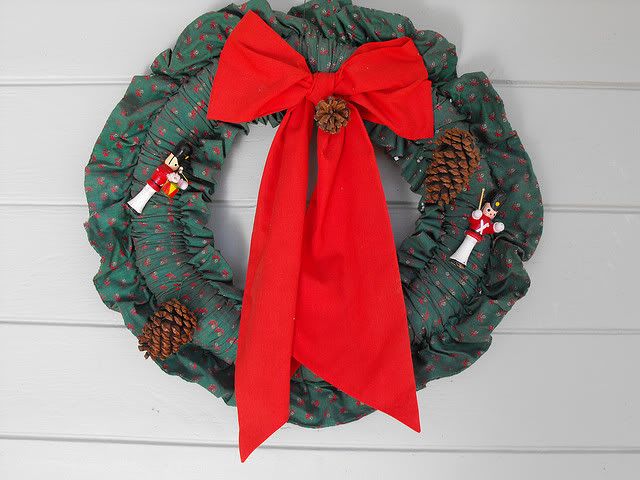 I made this back during the 1980's too. The inside is a straw wreath. The fabric was gathered and stretched over it. I haven't used it in a couple of years, although I'm not sure why.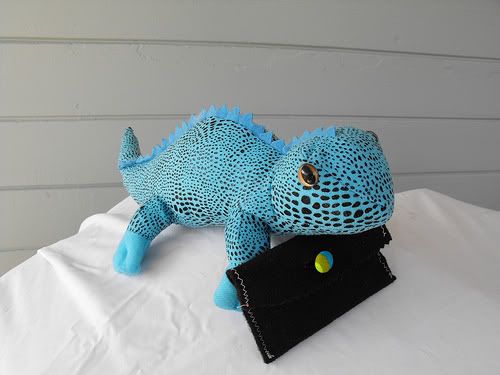 One of my biggest complaint about giving gift cards is finding an interesting way to wrap them. Last year, I went to the dollar store and bought several stuffed animals. This one was for my teenage grandson. Then, I stitched up a little felt billfold for the card and sewed the billfold to the animal. I had several of these under the tree, and they were really cute.
I'm always looking for new ways to give gift cards, so feel free to share.